A MIDSUMMER NIGHT´S DREAM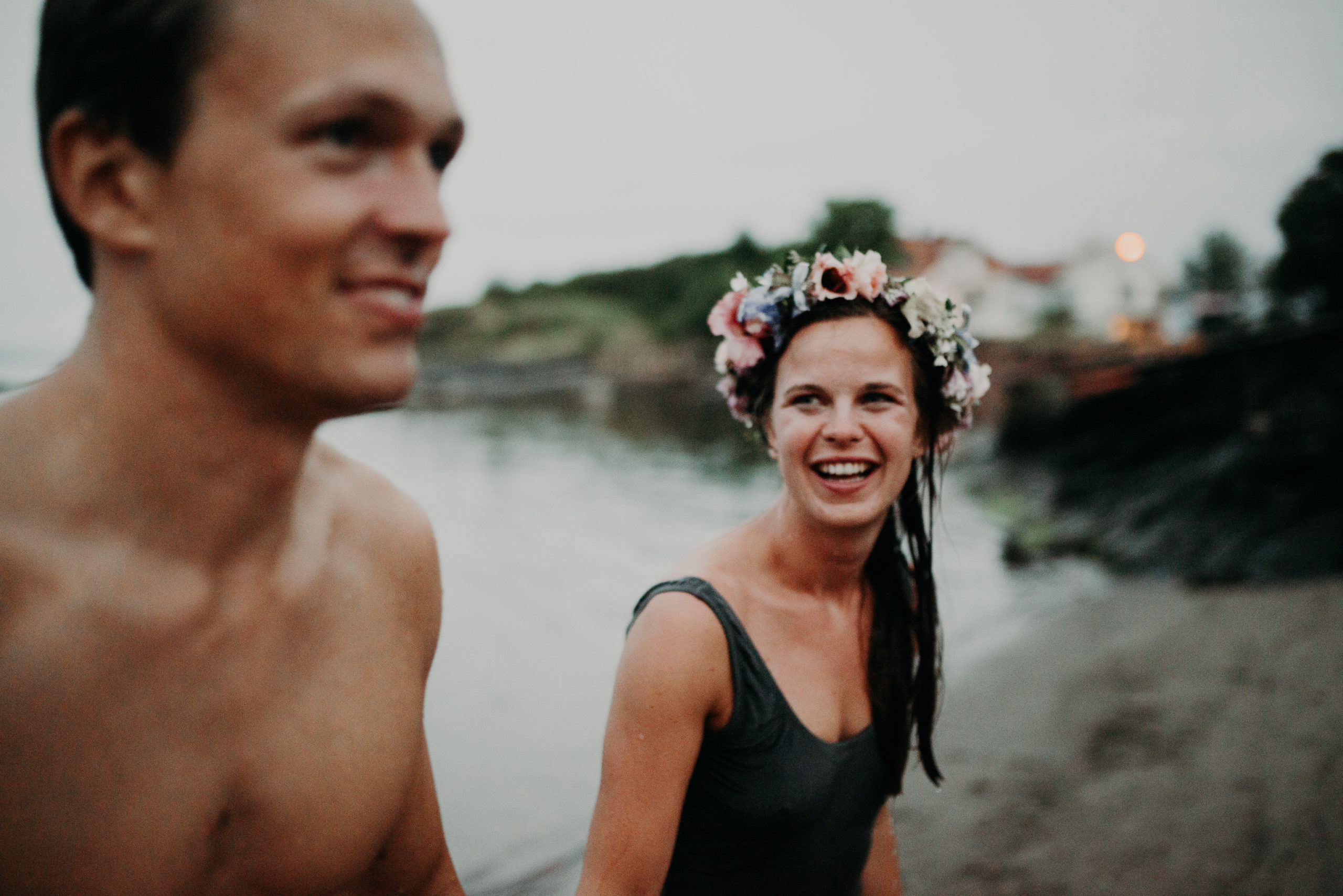 Oh my, I don´t even know where to start! Yesterday was pretty damn special.  After the pandemic wave rolled over us, so many things we used to take for granted, suddenly changed. And in many ways weddings sum up a lot of what we have missed since the middle of March – being able to gather all your loved ones, share a meal and good conversations around big tables and dance the night away.
My calendar sure has turned up side down, and coincidences made Sunniva and Mats´wedding day my first for the season. I instantly knew we were a good match when they got in touch, and I'm forever thankful for being part of it, capturing all the love and magic. Boat trip for all the guests, reception in an apple tree garden, dinner in an old fabric, flower crown, playful, generous and loving people, excellent flower work and styling by one of my favorites – Kirsten Westergaard and Plume & Posy and not at least – nattbad! A huge congratulations dearest Sunniva and Mats, thank you so much for putting your trust in me!
Here's a tiny sneak peek, hope you'll get inspired, and then do like these guys – give me a call!