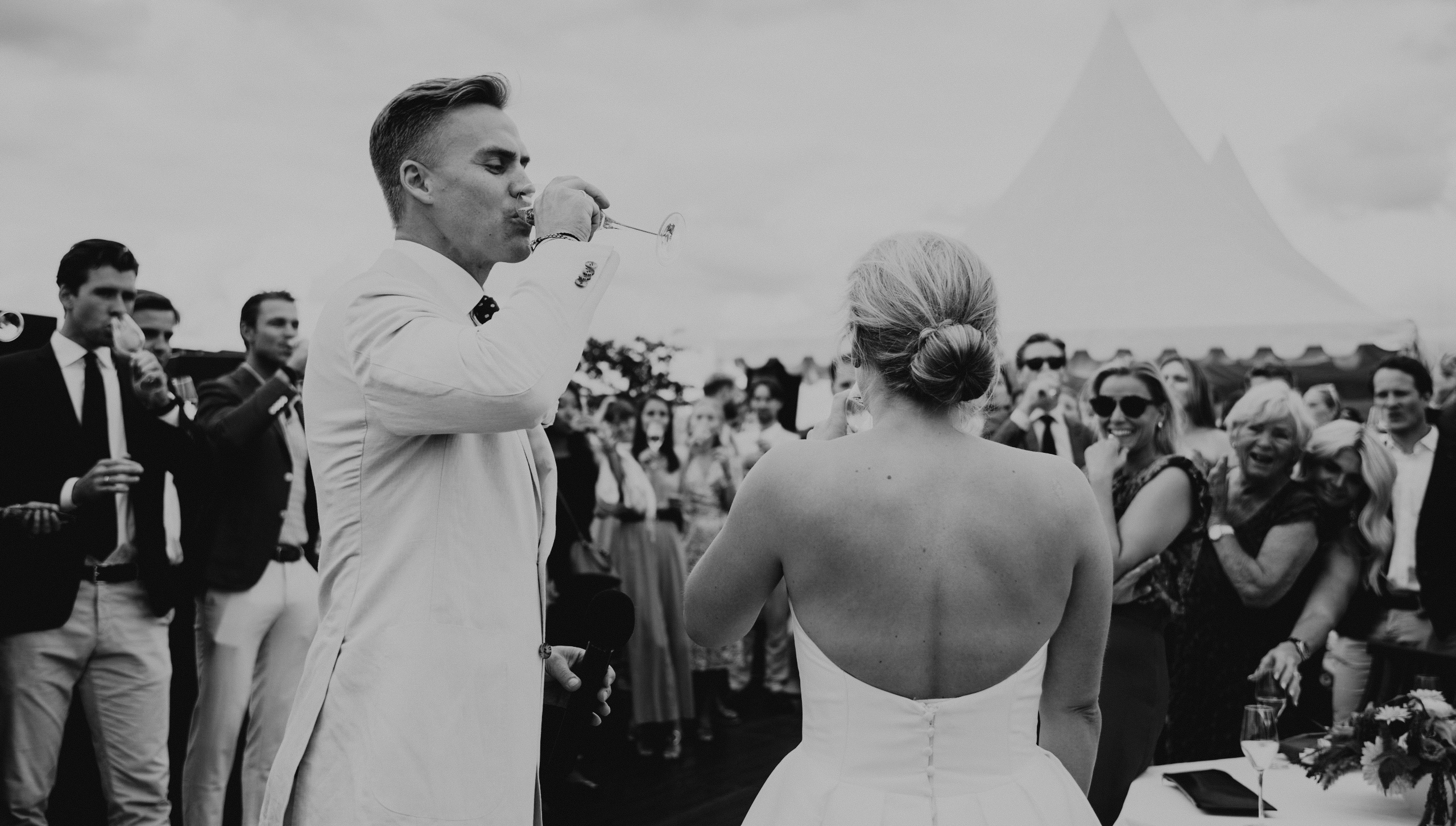 BOOM! This year´s wedding season is fiiiinally on like Donkey Kong, and a big fat cheers to that!
These bebes tied the knot in the most perfect way this Saturday, and their way of doing so is definately something I´ll recommend all ya future couples to consider – pandemic or not.
Carina and Simen had originally planned to getting hitch on a manor abroad, together with lots of friends. For obvious reasons, they had to come up with an alternative plan, and boy what a great success that turned out to be! A quite early morning civil ceremony in the City Hall, followed by a lunch for their closest family and friends sat the perfect frame for that urban wedding-vibe. And when the clock showed three p.m they had already filled the day with so much love and laughter, and the best was still to come! At a roof top terrace above Oslo, they had invited all their friends to an informal snack, a couple of (great!!) speeches, lots of wonderful music, of course a live band and one hell of a party. I swear to God it felt like 2019 there for a little while.
Here's a little sneak peek from all the magic.
Vendors:
Gown: https://www.essensedesigns.com/
Evening dress: https://www.thereformation.com/
Tuxedo: https://www.hugoboss.com/no/en/men/
Evening suit: https://suitsupply.com/en-us/home
Flowers: https://www.blomstafhansen.no/
Reception: https://www.nedrefossgaard.no/
Roof top terrace: https://grand.no/
Live music: John Brås og Les Femmes
Music at the ceremony: Karianne Amundsen og Kim Wigaard