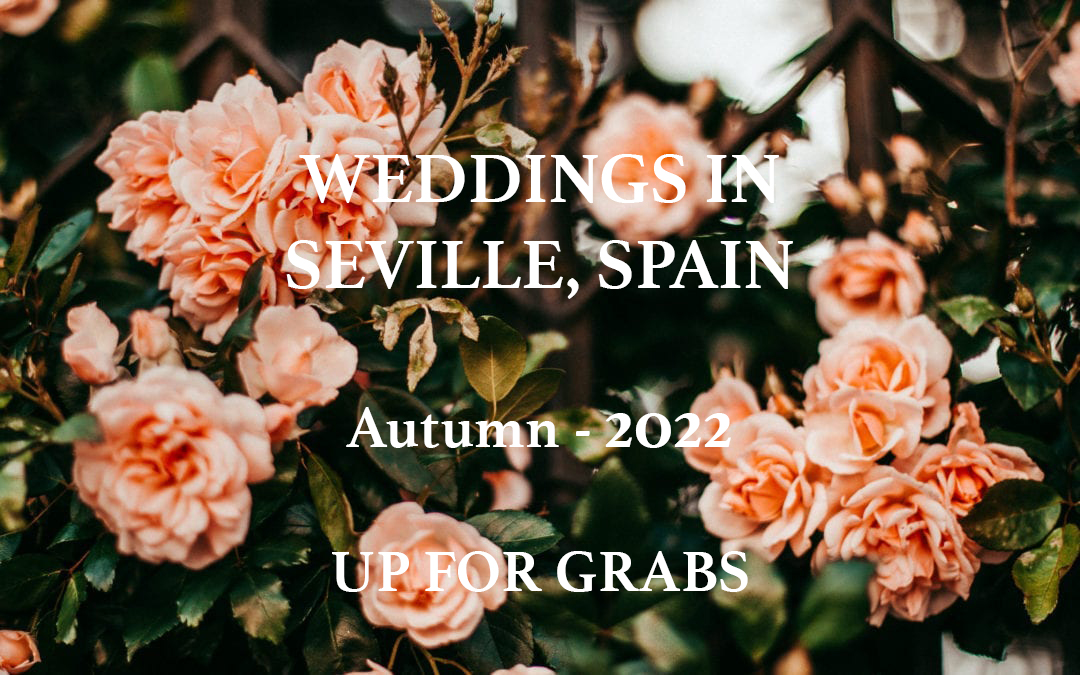 I HAVE TWO AVAILABLE DATES IN SEVILLE, SPAIN, TOGETHER WITH THE BEST VENDORS THERE IS, THIS AUTUMN!
Ready to get hitched, but everything is fully booked? As a result of the pandemic, all vendors are experiencing a huge amount of inquiries regarding weddings in both two and three years from now.
Well, I'm here to tell you that there is still hope. The wedding planner PROSJEKT BRYLLUP has teamed up some of the best vendors there is in this business, both from Norway and Spain, and can now offer you two available dates – 29th of September and 06th of October.
Shout out to some of the vendors:
Wedding planner: Prosjekt Bryllup
Wedding photographer: Me, obviously
MUA & hair stylist: Tomas Erdis
Venue: Villa Luisa
This is a pretty unique opportunity, but you better hurry – the deadline for applying is the 16th of May 2022.
So here's what it takes:
Follow @prosjektbryllup and @millifoto_wedding on Instagram
Leave a comment / hola on both posts on the subject
Send an e-mail to hola@prosjektbryllup.com for further information
Gosh, we are SO looking forward to hearing from you guys, let's make this magic happen already!
Oh, and sharing is caring, so don't hesitate on spreading the words.
XXX, Camilla